Bathroom Remodels By A&E Tile and Marble
Customized Bathroom Tile Projects in Northern Virginia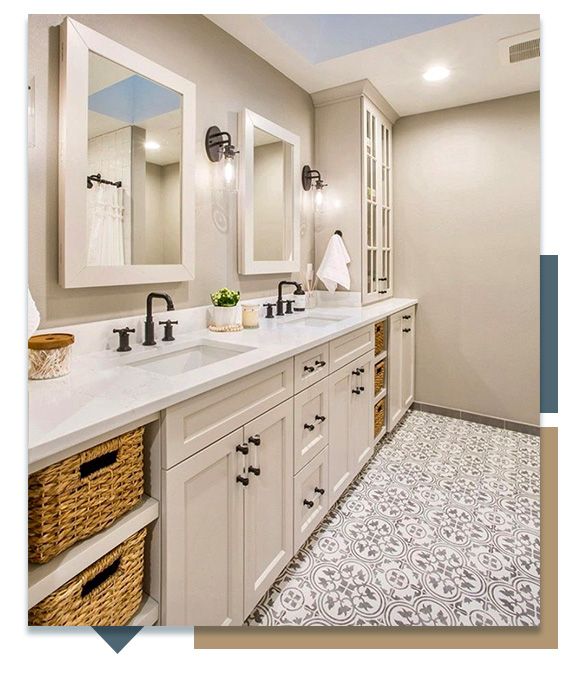 Design Your Dream Bathroom Remodel
Your bathroom is many things — a place to unwind after a long day at work, a relaxing spa getaway, your thinking space, and the room where you bandage booboos. No matter how you use your bathroom, you want it to be the place where you feel relaxed and comfortable. At A&E Tile and Marble in Northern Virginia, we understand this and strive to create the bathroom remodel you want. Contact us today to discuss your bathroom tile and remodel needs and get a free estimate.

More Than 3 Decades of Experience

Superior Customer Service

Family Owned and Operated

Free Estimates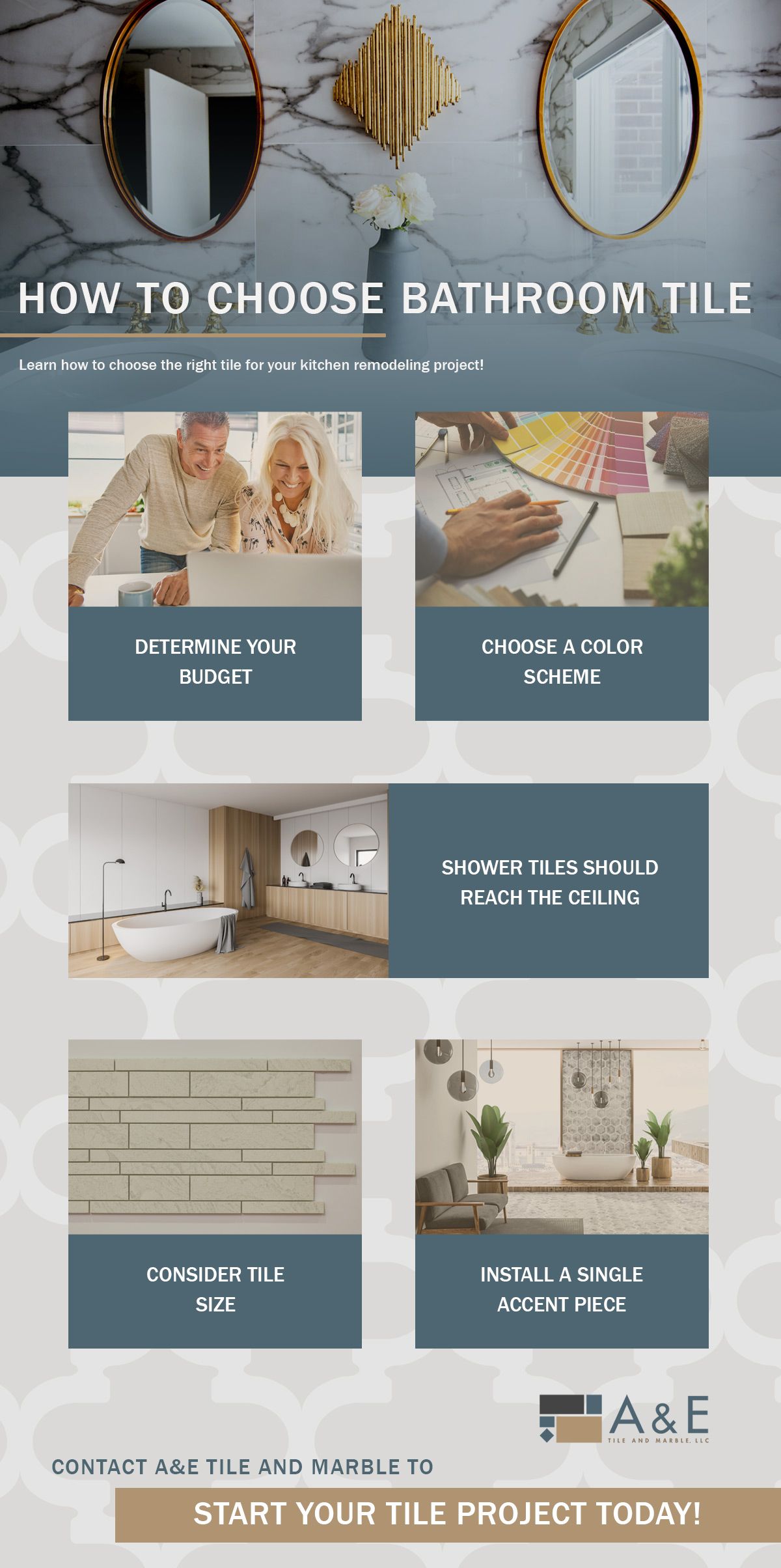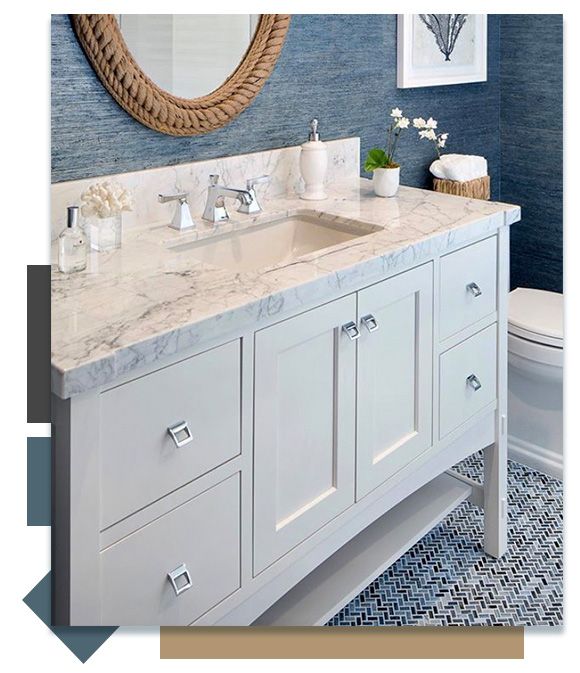 When it comes to choosing a company to do your bathroom tile or remodeling project, you want the best. At A&E Tile and Marble, we're proud of the many projects we've completed over the past 30 years.
Our family-owned and operated tile and marble company is here to provide you with the ideal custom tile and marble installation services you want.
Whether you're giving your bathroom a facelift or want to do a complete remodel, we can help. Contact our tile and marble company today to get a free estimate.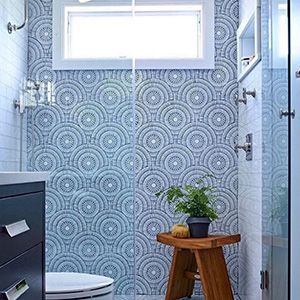 Shower Tile Projects
There are so many ways to change the look of your bathroom and spruce up its appearance. In fact, you could change the shower tile and create a dramatically different look. Ready to have some fun? Talk to us about the different types of tiles and patterns we can combine to create a truly custom bathroom remodel for your home in Northern Virginia.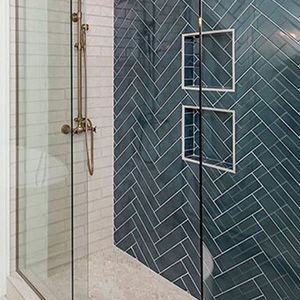 Colored Shower Tile Projects
When you're changing the tile in your bathroom, why stop at different patterns? Why not try a dramatic statement wall and make one wall of your shower a bold pop of color? You might be amazed by the stunning difference this one change can make.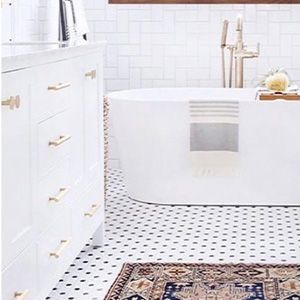 Bathroom Tile Remodel Projects
When it comes to remodeling the tile in your bathroom, you have a lot of options. From the countertop and floor to the walls and shower stall, the possibilities for tile design are almost endless. Whether you know what style you want or you'd like some advice, be sure to contact the professionals at A&E Tile and Marble in Northern Virginia. Get started with a free estimate.
Get In Touch With A&E Today!